Cook Island News
Wednesday August 29, 2018 Written by Shar van Leeuwen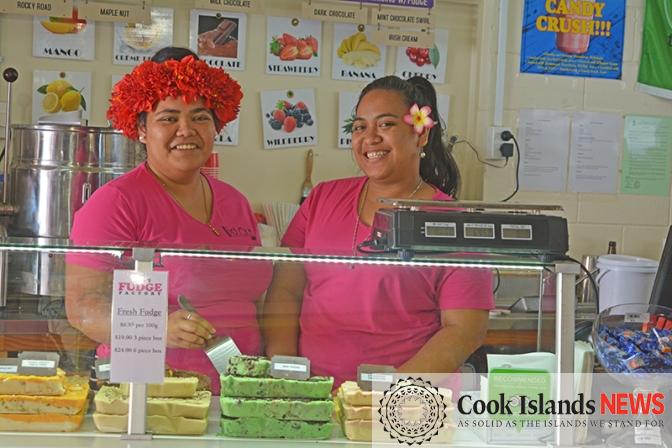 The Cooks Fudge Factory's reputation often precedes them, and has spread possibly all the way around the world, as visitors come to buy the retail outlet's indulgent treats.
Some have heard about the famous fudge locally while others heard about it from friends and family, long before they arrived on the island.
With tourists making up some of the market, the other goes to locals who buy for themselves and as tasty gifts.
The current favourite is creme brulee, with a subtle, gentle flavour that literally melts in the mouth. After a little taste test, my favourite was the Pina Colada flavoured fudge, which tasted almost like the real thing. The recipes are top secret and all fudge maker Mae-jo would tell me, was that it did have rum in it, and coconut of course. I will be back for a thicker slab next time.
Flavours are diverse and many new ones are making it onto the shelf including Russian fudge, butterscotch, rocky escape, passionfruit cheesecake, mango, pawpaw vanilla swirl, mint cookie, watermelon, ginger and more. "We have lost count," says Mae-jo.
She says new flavour ideas are thrown around, with the help of manager Rachel Best and business owner Tatiana Burn. New flavours are trialled first, "but I only generally need one attempt at it," says Mae-jo, "I know my way around fudge".