Remarkable Sweet Shop - A confectionery experience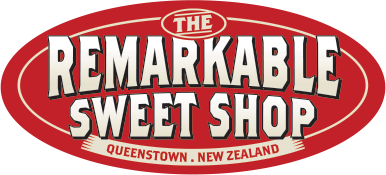 The Remarkable Sweet shop is a family owned Business in the Queenstown region, Managing Director Jono Palmer is responsible for the operations of their three old fashioned confectionery Stores, along with their web and wholesale Divisions.
After a family member tasted Calico Cottage Fudge in the UK in 2004 they prompted Jono to contact Calico Fudge New Zealand. Following discussions with Calico NZ and visiting various stores in Australia and talking with Calico retailers they made the decision to include fudge to their original sweet shop in Arrowtown which opened in 2004.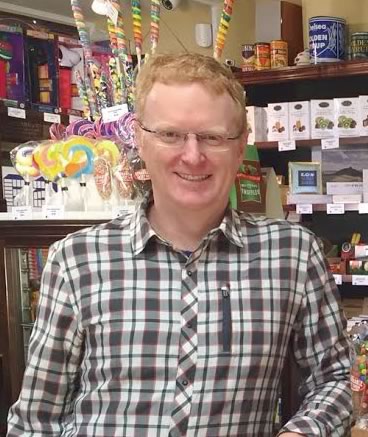 Their Queenstown store soon opened after on Beach St in the CBD. In June 2013 they opened the doors at Queenstown airport. The Remarkable Sweet Shop caters primarily to the international tourism market, with peak seasons in summer and winter.
Jono said "The Calico fudge system has provided the key experiential element for our stores. It allows our staff to have direct customer engagement through free fudge tasting. This creates an opportunity to upsell, a most excellent product."
Although RSS had discussions with many Calico fudge customers, they still had a concerns about implementing the fudge program, however, Jono said "Any concerns were gone within days of opening the store." With the initial success of and enthusiasm for Calico fudge and nougat amazing an unexpected upside to The Remarkables Sweet Shop is the ability of the fudge product to stay popular and contribute consistently to the business's bottom line amazingly month after month.
Jono regards the service from Calico as excellent, and the continuing support along with new fudge recipes, packaging and flavours, The Calico Cottage Fudge system also has the flexibility for owners to make their store even more unique with in-house fudge flavour creations.
The Remarkable Sweet shop is known to be a must do retail experience in Queenstown. It is currently ranked the #1 shopping experience in Queenstown and holds a certificate of excellence from Trip Advisor.
The strategic value of Fudge is that it a highly impulsive, add on product which entice and excite customers by offering free tastings. Jono suggests that anyone considering selling fudge is "Don't be shy of the free fudge tasting concept. It works very well. We introduced incentivised sale programmes for each store and each staff member with great success. A motivated salesperson can sell 10 times the volume of fudge than someone just operating a cash register."
The Remarkable Sweet Shop has set the bench mark for confectionery in Australasia. Their culture of service excellence and presentation coupled with a policy of continuous improvement has led to consistent growth and performance.